The Best Writing Tools of 2020: A Guide for Writers
Let's face it... Writing can be:
Frustrating
Overwhelming
Exhausting
Even discouraging
The rewards come when the writing is finished:
That feeling of accomplishment
Getting published
Impacting readers
The good news is that the right tools make writing easier. And with over 40 years as a writer,
"I've had plenty of time to find my favorites." - Dave
Some of these are free—some cost.
Best Writing Tools Table of Contents:
Cost: Free with premium upgrades available at $29.95 per month, $59.95 per quarter, and $139.95 per year
Notes: Grammarly's Google Chrome plugin helps catch grammatical errors in nearly everything you write online. The premium plans also offer vocabulary and sentence structure suggestions.
Cost: Free with premium upgrades available at $40 per year, $60 per 2 years, $80 per 3 years, or a one-time lifetime subscription fee of $140
Notes: Pro Writing Aid is a desktop app you can use with programs like Scrivener, Word, and Google Docs. It catches grammar errors, suggests style changes, and even checks for plagiarism.
Cost: $40
Notes: Scrivener users call this the ultimate organization tool for writers. It allows you to view your notes, research, outline, and writing all in one place. It comes with several helpful tutorials.
Click here to buy Scrivener.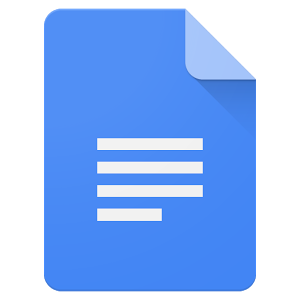 Cost: Free
Notes: Google Docs is great for collaboration. It allows you to invite others to make suggestions and comment on your work. My team and I use it for nearly everything we write.
Cost: Free
Notes: Evernote helps organize your ideas, notes, research, or any other important information you want to quickly store as you find it so you can easily access it later.
Cost:
Windows desktop version: $39.99 one-time charge
Online version: $7.50 per month, $20 per month, or $60 per month (discounts for paying annually)
Notes: The Novel Factory is an online app that helps new writers complete their manuscripts and experienced writers become more productive. It contains dedicated tools to aid with plotting, character development, and drafting.
Cost: $49.99 one-time charge
Notes: Campfire Pro is a writing software that helps you create and organize characters, plots, and worlds for your stories.
If you've ever found yourself distracted by everything on your computer except what you should be working on, here's a way to shut them out while you're writing:
Cost: $6.99 per month, $29 per year, or a one-time charge of $119.99
Notes: Freedom allows you to block apps, social media, email, and whatever websites you choose — and on your own schedule.
Cost: $249.99 - $299.00
Notes: I LOVE my Qwerkywriter keyboard! It reminds me of the manual typewriter (remember those?) I learned on back when the earth's crust was cooling. Yet the Qwerkywriter has all the modern conveniences upon which we so depend. It has the feel and sound of the classics but does all the work of the moderns. I wouldn't trade mine for anything. In fact, I have one for each of my computers.
6. Courses
7. Helpful Articles
Published or not, you need your own website to build a following and increase your visibility. A well thought-out website is the most effective marketing tool you can have.
Setting up a website or blog seems daunting, but even if you aren't technically savvy, you can easily set up one with these resources:
Cost: Free with paid options
Notes: Mailchimp is easy-to-use email marketing software that helps you turn website visitors into customers and subscribers — a must for growing your audience.
Click here to start using Mailchimp.
Cost: Starts at $25 per month
Notes: Leadpages allows you to easily create landing pages (webpages where you can offer free stuff — like a story, a guide, or a free chapter of your book in exchange for a visitor's email address). My team has used this to grow my email list to over 50,000 subscribers.
Interested in having me mentor you while you write?
As a member of my exclusive online David Farland's Apex-Writers Group you get:
Intensive live online writing workshops with tips you can immediately apply to your writing
Interviews with top writing and publishing experts who reveal inside information
Live Q&A with me where you can ask me anything
A private community where you can connect and interact with fellow writers
And so much more!
Registration opens only a few times per year.
Click here to join the waiting list!
I offer several specialized, self-paced courses to help you hit the ground running with your novel or nonfiction book:
Helpful Guides, Articles, and Writing Sites
MyStoryDoctor In-Depth Guides and Blog Posts
How to Write a Novel: A 12-Step Guide

How to Publish a Book: My Ultimate Guide from 40+ Years of Experience

Your Ultimate Guide to Writing Contests Through 20

How to Overcome Writer's Block Once and for All: My Surprising Solution

The Ultimate Guide to Character Development: 10 Steps to Creating Memorable Heroes

How to Write a Short Story in 9 Simple Steps

How to Write Your Memoir: A 5-Step Guide

How to Write Dialogue That Captivates Your Reade